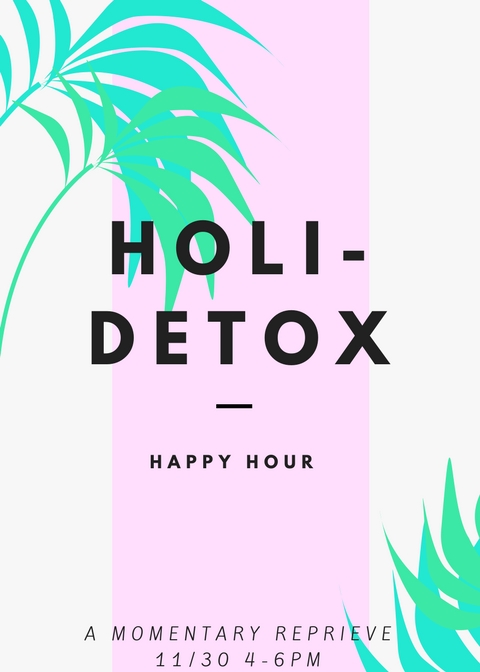 Thanksgiving got you dreaming for Summer? Tired of Pumpkin (Spice) everything? Take a load off, throw the holidays away momentarily, and join us for a definitely-not-holiday themed Happy Hour.
Will there be luau leis? Sangria? Rose? Maybe.
Will there be Christmas music? Nope.
Will there be cheeriness and sunshine? For sure, at least in our hearts.